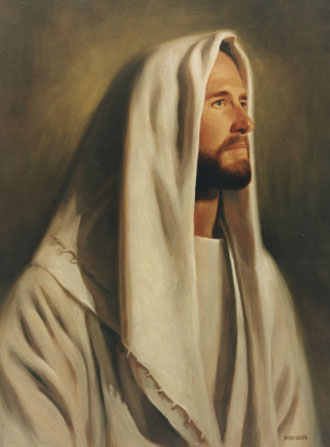 This week one of my goals has been the improvement of the time that I have to study every morning. I have always loved this time but this week as I have been studying in the book of John I have loved how the pages have come to life and how they apply to me and to my investigators. One of my favorite verses that I reread this week is found in John 17, verse 3 "And this is life eternal, that they might know thee the only true God, and Jesus Christ, whom thou hast sent." How important than is that relationship that we have with God, our Father, and Jesus Christ, our Savior! I love how many times we learn in the scriptures of God's desire for us to know Him. There is nothing more important in this life than to arrive at the understanding that He is our Father, and that we have the potential to be like Him, while at the same time he never compels always letting us choose between happiness and eternal life or misery and damnation. Joseph Smith taught this basic principle stating, "Salvation cannot come without revelation". I am grateful for the revelation that I receive on a daily basis because it feeds me and drives me to work harder and be better.

In John 10 I found one of my new favorite discourses on leadership. Christ speaks in this chapter about himself being the good shepherd. He teaches that all must enter through the gate, including the shepherd. (If we remember the gate is baptism) There is no getting to God by jumping over the fence it doesn't matter how much someone believes, because Christ our shepherd has shown us the way. He continues teaching us that the sheep hear his voice as he calls them by their name. Because of His atonement He knows exactly who we are and what our needs are, and so can call our names. It is our responsibility to be listening. And when all have been taken out of the fold He goes before them. Christ leads trusting his sheep to follow Him. The burden of responsibility rests on our shoulders not His. We can choose to know his voice or we can choose to ignore it, once again we see our gift of agency. If we follow Him, we know that He will give all to protect us and allow us to live with Him again. While others will turn and run so that they are not hurt when the wolves come Christ does not. He then teaches us one of the most important principles of leadership, "I am the good shepherd, and know my sheep, and am known of mine. As the Father knoweth me, even so know I the Father". The best leaders know not only their sheep but also those that lead them and most importantly God. Once again we return to the need for a personal connection with God. The best leaders are those that follow. Those that are able to do things in the way and in accordance with the will of our Heavenly Father. I love his idea of shepherds and sheep. We are all sheep and at the same time we are all shepherds. Are we good shepherds? Do we harken to the voice of our Good Shepherd?

It is such a blessing to be a missionary and have the responsibility for a flock here in A Coruña. I am grateful for the old lady with a heavy load that we were able to help to her next destination, I am grateful for the woman that we stopped on the street who told us that she was grateful that we had stopped her to talk about God, I am grateful for Yeiry and her family who have seen changes in their home that they didn't think possible, I am grateful for Iris and the joy that rests in her eyes, I am grateful for Kandy and Iago who are seeking diligently to make sure that baptism is the right thing to do, I am grateful to my Father in Heaven who knows me and has put me here because it is where I need to be at this time. I know the call of my Savior. I have heard Him call to me through the Holy Ghost. I know that He loves me and each of you.

Love,
Elder Gustafson
Fried chicken, fried beef, fried pork, fried sausage, fried potatoes,
fried bananas...heart attack but it's a delicious way to go.
Time for new shoes!!